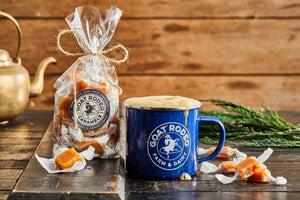 Goat Rodeo Campfire Mug with Caramels
Goat Rodeo enameled steel campfire mug with a bag of 18 creamy delicious Goat Rodeo caramels!
There is a flat rate of $20 for shipping to anywhere in the United States. 
Order by midnight Monday and receive your cheese by Friday of the same week.